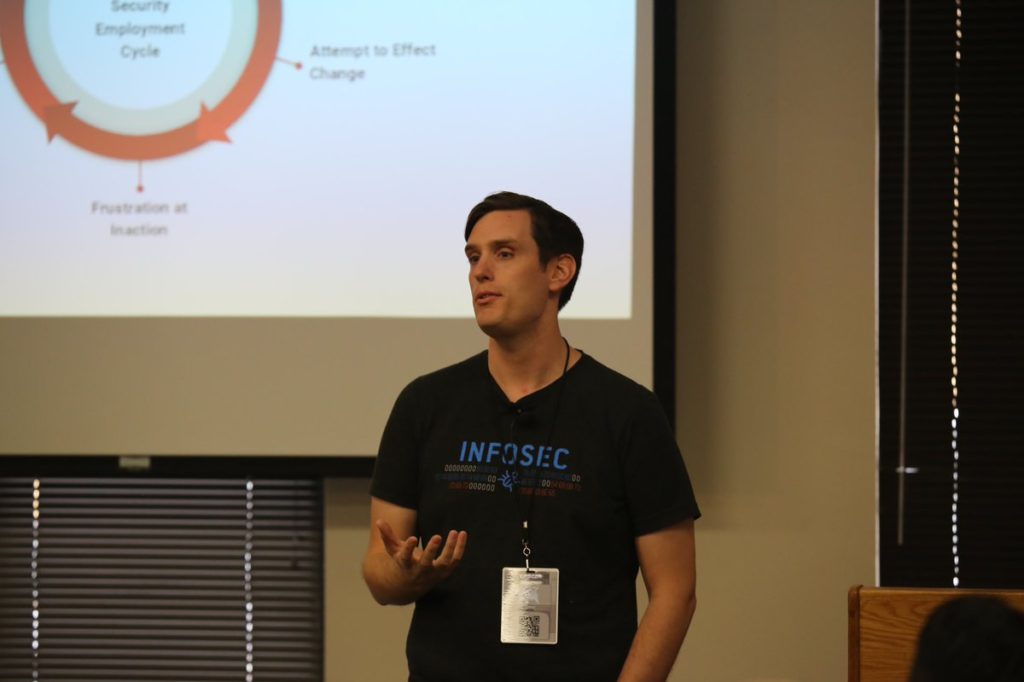 This past week I was excited to present a talk on the work I'm doing at Indeed, specifically the implementation of a risk based information security management program and the benefits both to security engineers and the business.
Here's the full video from the event:
You can download the full slide deck here:
Lead photo thanks to @texasbiff on Twitter.
If you're interested in having me present this talk to your company, group, or conference feel free to reach out through the contact methods listed at the end of the presentation.