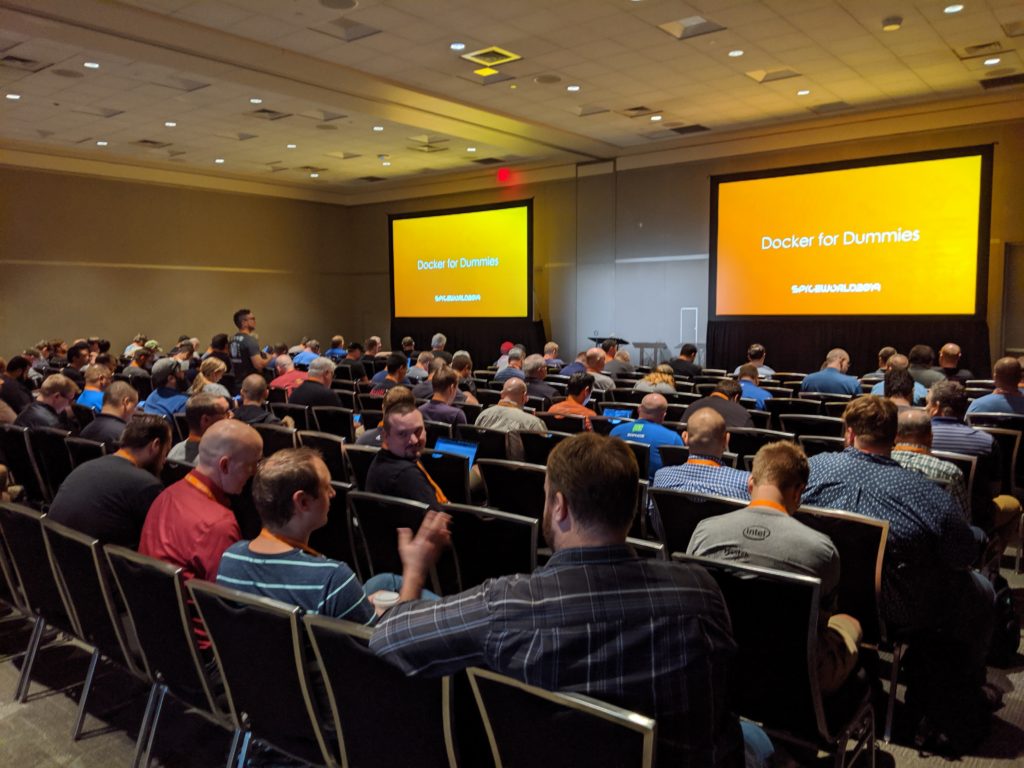 This past week I presented my talk "Docker for Dummies" at the 2019 SpiceWorld Conference in Austin, Texas. If you're looking for the slides then I've got good news! They're posted right here.
For those looking for the direct GitHub link to the repository I mentioned with the scripts to set up your own LibreNMS docker environment then you can find it right here:
https://github.com/foghorn/librenmsdocker
The full video is available on YouTube here:
If you're interested in having me present this talk to your company, group, or conference feel free to reach out through the contact methods listed at the end of the presentation.